Although it seems like these weeks are flying by (it's because of school!!!), I have a bad feeling that they will start creeeeeeping by VERY
sloooowly

quite soon here. School (as much as I hate to admit it) gives me purpose. Daily activity. As stressful as nursing school can be.....honestly, it keeps me focused, determined, and always learning.
Thus, the first 1/2 of my pregnancy has sped by beautifully :-)
However, with the last day of school approaching here in just a week and a half (crazy), I'm thinking the second 1/2 of baby belly isn't going to be as glamorous or fast-moving. lol.
Cravings: Fruit - though this has always been true I guess :-) Since so much fruit is coming into season and on sale recently, I've been buying strawberries, oranges, cantaloupe, and grapes like crazy and eating a ton of it. I love fresh food! I had a good time with some homemade chocolate chip cookie dough this week as well - a spoonful or two each day - until I accidentally left the container sitting out all morning today. Whoops. Bye-bye chocolate amazing-ness.....
Maternity Clothes: So I'm at the stage where, though most of my clothes still fit, some of them look kinda stupid now :-/ Pre-pregnancy jeans are still fitting as long as I do the pony-tail trick....BUT I'm finding it awkward having the zipper unzipped all the time and having to remember to always pull my tanktops / shirts down to cover lol. The one pair of maternity pants I do have are the best ever because I don't have to worry about that :-) I got a great pair of maternity shorts that I love, and I'm thinking I'll go by Ross this week and pick up another pair of a different color since it's very much shorts-weather!! Long, flowy tops or slimmer maternity shirts are my favorite right now. Long tank tops are terrific as well.
How I'm Feeling: I have THE WORST dry skin IN THE WORLD. It's weird cause it's really not all that dry right now. But I'm peeling and flaking all over the place! (And every place, too, let me say.) I'm finding I have to lotion up twice a day to feel ok. And when I'm too lazy to do that, I just itch like a monkey ALL DAY LONG. It's bad.
Another thing I've noticed this week has been that it really hurts to stretch back - you know, like a good deep morning reach-your-hands-to-the-sky-and-bend-backwards-kinda-stretch. When I do, I just really feel it pulling deep in my abdomen - kinda hurts!!!
Other than that though, still feeling great!
Exercise: As much as I haaaaaaate it, I'm forcing myself to quit running. JUST for this week only. My runner's knee has been so awful that sometimes I can't even really walk very well. I've resigned myself to the fact that I won't be able to really run well unless I let me knee heal up. So I'm giving it a few days.
To make it even worse, David bought me a SyncBurn watch this week for my birthday!!!!!!!!! I'm SO excited about using it on my runs! It tells you how far you've run, how many calories you've burned, timing, etc. And to boot, this morning he bought me new running shoes because the pair I've been using are really worn out with horrendous support. (Maybe that's why my knee got all messed up in the first place?) So I have this stuff just sitting there, crying out to be used lol. But not this week. Gotta heal up.
Weight: 6-7 lbs total so far. (Hard to say exactly because I don't know how much is water weight or a quick shift from a big meal earlier.)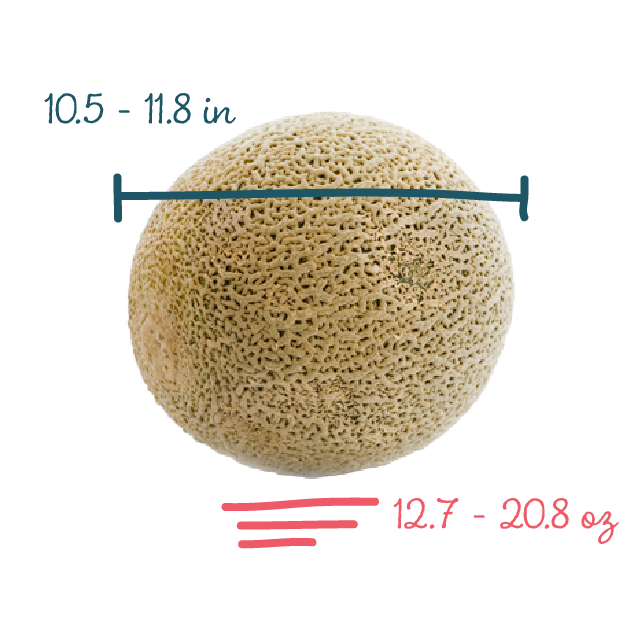 How Big is Elenna? Well, according to thebump.com......
Her see-through skin is gradually becoming more opaque.
And it's got a new pink glow, thanks to the small capillaries that have recently formed.
Your 10.5-to-11.8-inch fetus weighs about 12.7 to 20.8 ounces and every week she gets closer and closer to being ready to survive (and thrive!) in the outside world.
I think it's crazy amazing I have a human cantaloupe living inside me lol!! I know she's getting big because sometimes I'll feel her kick really down low AND up high by my belly button at the same time and I'm like "wow, she's really stretching out in there!".
And speaking of belly buttons....I NEVER thought I'd see the day but.....mine is becoming an outie :-( lol it's weird because I've always had an "innie" belly button, but apparently being pregnant is changing that. And I think I'm getting stretch marks on both sides of my stomach (maybe that's why I'm itching like crazy). I've been really good at moisturizing though, and my weight gain is steady so I'm not sure why I would get stretch marks already.
Things I've Gotten For Elenna: I haven't bought anything as of yet. For one thing, we don't have a place to put any of it til I re-organize for her arrival lol! Some friends have blessed us with some great little girl things so far though, and every bit of it is a HUGE blessing :-) My sweet sister in law Liz got us our first cardboard read-aloud book though, *so cute* ! It's about llamas going to bed he he. Fun stuff :-)
What I'm Looking Forward to:
- my next appointment! I'll actually get to finally meet the doctor who is going to deliver miss baby girl (so far I've only seen nurse practitioners). My next appointment is May 16 so just a few more weeks.
- my graduation ceremony on the 14th!! I am ecstatic beyond belief to be able to walk across that stage and get pinned. Gosh, I can go get my LPN license now. Amazing!
- being able to run again. I really enjoy challenging myself so it's a bummer to not be able to workout like I want to.
- getting together with my family this week to celebrate Josh's and my birthday! It's been a busy few weeks recently so I haven't gotten to really see them much.
- vacation!!! Woot woot! David and I are starting to plan it for early June, I think. Reward for getting through my first year of nursing school without going crazy :-)