Our little Elenita turned two months on the 27th! I am astonished at how fast time has flown by since she was born. It seems like the whole emergency C-section thing plus recovery time and then diving (or crawling, rather) full time back into school has made the weeks just disappear. All of a sudden I am staring back into the face of like, a grown up BABY who smiles and interacts and baby-talks, instead of a wrinkled up little newborn. :-)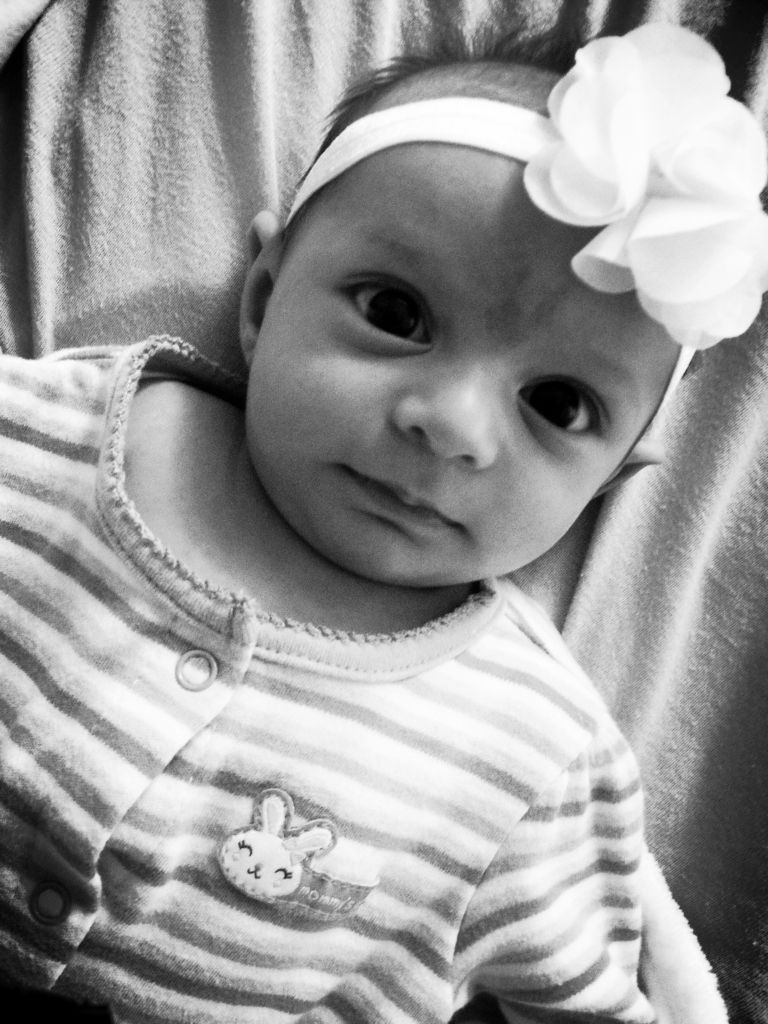 So....she is growing people! Yes! She was 5 pounds 8 oz at birth and is now weighing in at a petite but healthy 8 pounds 3 oz. I'm so thankful that breastfeeding is still working out and that my supply has been good enough so far to keep her moving in the right direction :-) I've definitely had my moments of wanting to just quit and go to formula, but there is something nice about having her milk "ready to go, on the go" at all times, whether we're out and about or both in bed snuggling. No bottle prep necessary :-) The only thing that's frustrating is that I have to lug my breast-pump with me whenever I'm gone for a whole day, like for clinicals.
Elenna is smiling so much more now! It just lights up her whole face! We do "tummy-time" at least once a day, and she does great holding herself up on her arms. It's so cute to see her make all her baby sounds, too. She especially likes getting her diaper changed, or playing patty-cake.
She's almost too big for newborn clothes now, but the 0-3 months is still pretty big on her so we're kinda playing in-between right now haha:-)
I'm just more and more in love this little person every single day :-)
check out this video of her "talking" - seriously shes just hilarious :-)